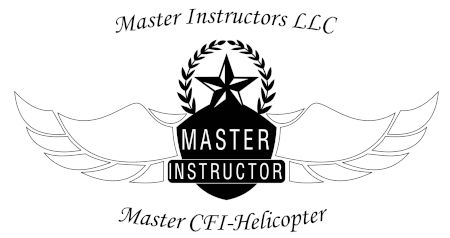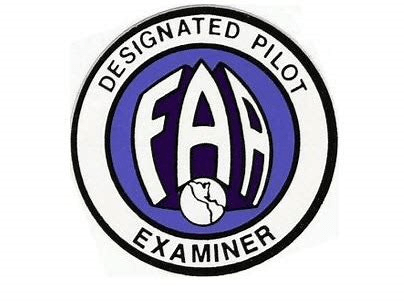 Having accumulated thousands of hours of helicopter flying experience in more than 20 makes and models of helicopters, Matt has a passion for flight instructing. His experience spans primary, advanced and instrument instruction as well as Electronic News Gathering (ENG), corporate, agricultural, aerial survey, scenic tours, law enforcement and air medical flying. Matt is a tenured air medical pilot flying Single Pilot IFR in the EC-145. He is also a Check Airman for a large Air Medical Operator.

When not flying air medical flights, Matt is a very active Designated Pilot Examiner for the Federal Aviation Administration which has taken him throughout the United States. He conducts flight exams for every certificate and rating in numerous makes and model of helicopters.

What makes Matt different is that he possesses a unique ability to bring real world experience to the helicopter training environment with the ease of talking with your best friend. His ability to relate both simple and complex flight concepts to students of all levels has made him an accomplished pilot and instructor. Matt has been a regular contributor to Collective Magazine, Vertical and Rotorcraft Professional Magazines where he writes on safety and training topics.
Matt is also a frequent contributor to the Quarterly Pilot Examiner newsletter published by the FAA. Additionally, Matt previously served on the United States Helicopter Safety Team (USHST) working group and the Board of Directors of the National EMS Pilots Association (NEMSPA).
Certificates & Ratings

Matt holds an ATP-Instrument helicopter certificate as well as Helicopter CFI and CFI-I ratings. In 2011 Matt became one of only five helicopter flight instructors to achieve the Master Instructor designation. His aircraft factory training spans Bell, Eurocopter and Robinson manufacturers. In addition, he is a graduate of the NTSB's Rotorcraft Accident Investigation course and has an expansive background and knowledge base on rotorcraft accidents and safety. Matt is an FAA Designated Pilot Examiner (DPE) and is authorized to conduct flight exams in several makes and models of helicopters.


Helicopters Flown

Bell
47, 206A, OH-58A, 206B2, 206B3, 206L1, 206L3, 407, 407GX


Enstrom
F28-A, F28-F, F280-FX, 480B


Eurocopter / Airbus
AS350, AS355, EC135P, EC-145, EC-145e, BK-117B2, BK-117 C1


Guimbal
Capri G2


Hughes / MD / Schweizer
269-A, 269-B, 300CB, 300Cbi, 369/500D, 369/500E, 369/530F,520N NOTAR


Robinson
R22, R44 Astro, R44 Clipper, R44 Raven I, R44 Raven II
Expert Witness Service
Legal Assistance
With an accomplished background including a 20 year law enforcement career and an extremely varied and active aviation career, Matt is available to provide expert witness services on aviation related matters. The ultimate key is the use of a simple, common sense approach to help you understand extremely complicated aviation matters.


Areas of Concentration
Helicopter Accident Analysis
Helicopter Flight training mishaps
Helicopter Piloting
Helicopter pilot qualifications
Aeronautical Judgment
Federal Aviation Regulations
Air Medical mishaps
Air medical negligent hiring
Air medical operating procedures
Consulting
Whether you are a corporation looking for advice on various aspects of rotor-wing operation, protocols, improvements, etc., or an individual simply looking for assistance on one aspect or another, I am always available to consult individuals, corporations or any entity on aviation related matters using a simple common sense approach to help you understand extremely complicated matters.
SAFE – Society of Aviation & Flight Educators
HAI – Helicopter Association International
ALEA – Airborne Law Enforcement Association
NEMSPA- National EMS Pilots Association
NAFI – National Association of Flight Instructors
AOPA- Aircraft Owners & Pilots Association
Flight Exam Authorization
Private
Commercial
Instrument
Certified Flight Instructor
Certified Flight Instructor – Instrument
Airline Transport Pilot

All SFAR 73 CFI Endorsements


Instruction
The flight training industry is by and large flawed. Most commonly, the flight instructor job is the first position held by newly minted commercial helicopter pilots. While the intentions are often good and sometimes sincere the real-world experience just isn't there to pass on. This flawed system leads to the "copy of a copy" production of pilots.
Matt Johnson is a passionate instructor who brings a plethora of real-world experience to those who choose to train with him. He goes above and beyond to teach real-world skills necessary for today's competitive job market. Although employed as a full time Air Medical Pilot Matt continues to flight instruct offering both primary and instrument instruction as well as advanced instruction in the areas of emergency procedures and survival. Click on the "contact us" link to check on Matt's availability via email.

Authorized Makes / Models
Bell 47
Bell 206B
Bell 206L

Robinson R22

Robinson R44
Enstrom F28
Eurocopter AS350 Astar
Eurocopter EC135P
Hughes / Schweizer 269 /300
Eurocopter EC145
MBB/Kawasaki BK117
McDonnell Douglas MD-369/500
McDonnell Douglas MD-520 NOTAR

Law Enforcement Agency Exams Performed

Columbus OH Police Air Unit
Indianapolis IN Police Air Unit
Louisville KY Police Air Unit
Kentucky State Police
Butler County OH Sheriff's Office
Consultation
Feel free to reach out for a complimentary consultation.

"I've flown with a lot of instructors, and Matt is one of the best. His relaxed and friendly attitude belies his significant expertise. He has that winning combination of deep book knowledge and lots of real world experience. I know I'm a safer pilot because I trained with him."
- John Zimmerman
Vice President
Sporty's Pilot Shop


"As a Flight Instructor and was trying to obtain my instrument rating as well as my Flight Instructor Instrument rating. Matt was my instructor, and taught me a "No-Nonsense" and practical approach to instrument flying. I obtained both within a couple months of each other! Thank you for your time and teaching me the skills needed to get them both."
- Kevin King
CFI


"I just wanted to thank you for the check ride today. I was pretty nervous and wasn't quite sure how everything would go. I appreciate you making the test very smooth and relaxed. It's because of people like you that make pursuing a career in helicopter aviation even better."
- Andrew Adrion


Matt recently administered my June 2015 CFI rotorcraft-helicopter flight exam (R44) and subsequent SFAR 73 endorsement for the R22 - Never having worked with Matt in the past, he was an unknown variable for me. However, as I researched his credentials, and read the many articles he has authored, I was certain that an experience with him as my DPE would be value-added. During initial contact via e-mail and telephone, Matt quickly placed me at ease. Although I could immediately tell that he was going to hold me accountable for an inclusive body of aeronautical knowledge and skill, I could also tell that he was going to be patient and fair. His relaxed style and demeanor never suggested at any time a lack of seriousness or professional intent. During both the CFI flight-exam and subsequent SFAR 73 endorsement, Matt made me feel as though his work with me was the most important single item in his career. What also impressed me, after having achieved success with the flight-exam and endorsement, was his offer to keep in touch and to be of assistance, at any time, with my future rotorcraft-helicopter endeavors. I highly recommend Matt as a DPE for anyone considering a flight-exam."
- Dave Hoppmann
CFI- Rotorcraft - Helicopter


"I wanted to send you a quick message to say thank you for the calming demeanor that you displayed during my check ride on Friday.
Heading up to see you, I felt that I had a pretty good handle on things, however the nerves and jitters can affect how we respond and recall information. You have the ability to either calm your victims or stress them out.
Your approach was very calming and reassuring. It was interesting to see the different hat come on once in the helicopter. It sent the message that "ok it is now time to show that you can handle the helicopter". I enjoyed hearing the tips that you shared with me at the end of the flight. Your abilities shined through the entire time.

I will make sure and send everyone to you that I know. "

- Ron Kramer
Prudential HVAC


Happy Thanksgiving to you and your family.
I wanted to thank you again for everything you did. You went above and beyond. This spoke volumes about your character and professionalism. You are the real deal!
- Ken Leonard
"Why trust an inexperienced CFI that is just building time when you can get personal instruction from master CFI and DPE Matt Johnson? He adjusts his instruction to meet each student at their level. As a fixed wing CFI-I going for my rotary CFI-I he didn't waste my money going through the standard paces of a one-size-fits-all lesson plan. Train to standard not time; fly with Matt."
- Joel Langford
CFI-I

"I had heard a lot about Matt from several individuals that I fly with for a company in Cincinnati, Ohio. All had said that he was one of best and that if I was considering adding a CFI Rotorcraft to my Licenses, I should consider flying with him.

Most of my flying experience in rotorcraft was during the training I received for my private and commercial add-on ratings in the Los Angeles California area. Having flown with several other operators in Cincinnati and Phoenix, I was convinced that my instructors out west were the best. I was skeptical to say the least, and found it hard to believe that I could learn very much from this guy.

My first flight with Matt was very humbling. His exact words to me were, "we will fly like we train and train like we fly". I will not go into a lot of details about the flight except to say that I was thoroughly impressed. After that flight I learned a new respect and comfort level with Matt and the helicopter we were flying. All the myths and horror stories that had been implanted in me through my previous training had been dispelled. I knew from that point on that this was the guy I wanted to fly and train with.

I was taken from the belief that I was going to need a large spot of land to get this thing down safely in the event of an engine failure, to "which spot do you want it on". I did two full down autorotations on my CFI check ride to the same spot and damn near the same touchdown point on both. I was amazed at the maneuverability of the helicopter in an autorotative state. I have never met or flown with someone so comfortable and humble with a helicopter in my life. We are taught a lot of conservative skills that leave a lot out of what the helicopter is capable of. The things we are taught to fear and avoid are the things that Matt teaches we can and probably will experience in our flying careers and "here is how you recover from them". Needless to say I passed my check ride with no problem.

The time spent with Matt has changed me, my belief and the respect I have in the equipment we fly. I have already informed him I will be back to further my training and broaden my flying skills. I cannot more highly recommend this guy to anyone considering any kind of training in Helicopters. Even if it is just to brush up on some basic skills."
- Lawrence E. Davis
Commercial Instrument, ATP Airplane CFI CFII
MEI, Learjet, Falcon 20, Gulfstream Type ratings
L-39 and TS-11 Experimental Type ratings
Commercial and CFI Rotorcraft

"I wanted to send you a message and tell you thank you for administering my exam on Sunday. I was truly humbled by your kinds words and your support of my veteran status. It was an absolute surprise to me on what I thought would be a very stressful day. I can't thank you enough for sharing your time and knowledge with me. I travel extensively for my business and I get to meet people from all over the country. Most of them are great people, but they are not folks that I would want to model myself after from a role model prospective. Meeting you was a welcomed change. Your knowledge, character, humility and skill set to me are extraordinary. I hope to emulate your traits as I move forward in this industry. Thank you again for renewing my faith in humanity, and for providing me a fantastic experience overall. I hope that we can stay in touch."
- Anthony Green
Green Manufacturing Solutions

Thanks for dealing with our rescheduling and aircraft maintenance issues along the way.
Also, I know I was nervous, but you did well at making the checkride feel like it was a casual conversation and another day of flying instead of an anxiety-ridden check ride.
Thanks again for everything!
- Private Pilot Applicant
What a pleasure it was to meet you and your beautiful family. I can tell you have a heart for the Lord, and that besides being passionate about flying... that you are an excellent husband and an amazing Father! Thank you so much for the Grace and patience you showed me yesterday. I will treasure the time we spent yesterday... for the rest of my life. I will continue to pray for you and your loved ones and ask God's protection toward you and your family.
Thank you Sir!
- Mark L. Weigel
(Helicopter Pilot 😉)